#3 He scored his 100th professional goal on his 20th birthday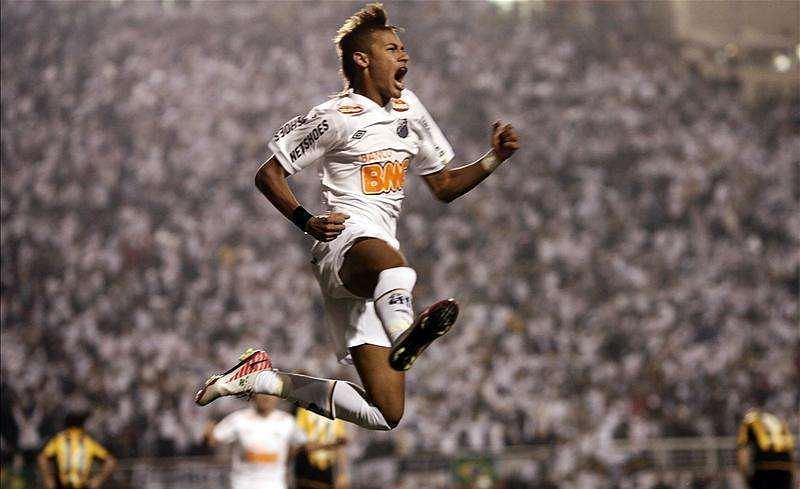 It's incredible just how good he was in Brazil. For any top-flight footballer, scoring 100 goals in his career is a major landmark and most of the big names reached this feat in their early 20s and maybe even beyond.
But Neymar was so good on his feet, so confident in front of goal, so ruthless when the ball was at his feet that he scored 100 goals a few hours after turning 20. That in itself was enough evidence of the young boy's talents. Santos had a real gem on their hands and they knew it.
In that 2012 season, Neymar eventually scored 20 goals for Santos helping them win the Serie Brasileiro A title. He was awarded the Best Player and Best Forward trophies for the season. That form, that clinical edge he has is still alive today with him scoring goals left, right and centre for Barcelona.